Outer Banks Vacation Rentals
OBX – You have seen the stickers everywhere. They represent the place we all like to go the most! The Outer Banks! If you've never been to the Outer Banks of North Carolina, then you are missing a fantastic place to vacation, relax, and enjoy the family time. Our Outer Banks rentals are perfect for small or large groups; why not take an Outer Banks Vacation today. Oh, and you may also be missing a little sticker on your car too! Now that you know what OBX means, you have to come and experience what it IS!
An Outer Banks vacation rental is the perfect escape or break from overbearing bosses, bills, cold weather and endless stress. Book an Outer Banks Vacation with Weloveobx.com and spend more vacation time with family, friends, or that special someone. You will find our Duck OBX rentals are some of the best in North Carolina. You can stay right on the beach in a 4 bedroom Outer Banks vacation home when you call We Love OBX! Whatever the reason may be, your vacation in The Outer Banks will bring a smile to your face for years to come. If you've been here before, you probably already have that smile.
Outer Banks Home Rentals
The Outer Banks has miles of unspoiled, uninterrupted beaches and spectacular sunsets. Awaiting you on North Carolina's OBX is the Village of Duck, your haven from the world outside. Our Duck vacation rentals give you lots of amenities to choose from. Let the sound of gentle waves lull you to sleep at our beautiful OBX vacation rentals. The seagulls serenade you and a warm breeze reminds you that somewhere, someone is actually working and it's not YOU.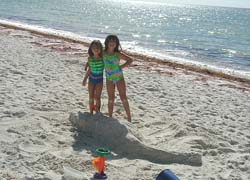 It's the perfect family Outer Banks getaway vacation. The shopping, the food, the gatherings, the water activities, the bike trail and so much more await you in Duck, North Carolina!
Quality Duck NC vacation rentals are hard to come by and finding the right rental in the right place is key. The Outer Banks are a spectacular wonder of nature, but when you vacation in the OBX, you'll want one of our Duck rental homes. With its casual ambiance, Duck is truly a quality North Carolina family vacation destination that offers ocean and sound access, glistening beaches, water sports, unique shops and fine restaurants.
Don't you deserve an Outer Banks vacation? Tan, swim, eat, socialize, shop, golf, or just relax. You don't have to wait forever to take that Outer Banks holiday you've been dreaming about. There are luxurious and affordable Outer Banks vacation home rentals that would be perfect for you right here on our website. Vacationing in the Outer Banks is something that should not be missed.
Family rentals in Outer Banks
Book your Outer Banks home rental today and with the ocean just steps minutes away from your Outer Banks rental, you'll leave all your troubles far behind.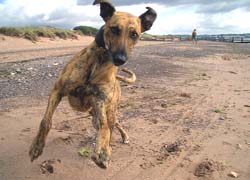 Pet friendly rentals in The Outer Banks – Vacation in the Outer Banks today and with the ocean just steps minutes away from your Outer Banks rental, you'll leave all your troubles far behind. Outer Banks is fun for the whole family.


.
SeaDucktion Beachfront Rental